Women In Bitcoin: Who are they and why do we need them?
Tuesday 14 January 2014
It is hard to avoid stereotypes when it comes to writing about gender but like it or not, bitcoin is predominantly a male interest.
You only have to look at the ratio of males to females at meetups and conferences, the contributors to forums, the people discussing it on Twitter and other social media and the tech and financial journalists who write about it, to see that this is true.
It becomes even more apparent when you look at the main players in the bitcoin space. A look at the board of The Bitcoin Foundation reveals of the eight listed, one is a woman, and a further look at the list of members makes it glaringly obvious that female representation is very low.
This is not a criticism; bitcoin by its nature of being entwined in the worlds of technology, computing and finance is going to be, at least initially, dominated by those with a background and interest in those fields, which are predominantly led by men.
There is however a small but growing movement to start getting more women interested and involved. There is no deliberate, marketing strategy, but more a gently gathering momentum of women stepping out and asking: Where are the rest of you?
There were calls out on Twitter and now WomenInBitcoin has its own handle on the site. People have begun blogging about it and increasingly, Women In Bitcoin are emerging from the shadows.
They are not asking to be marketed at or given special consideration or treatment. They are doing what they do and appreciating the mutual support of other women in what is currently a minority group. Yet despite being in the minority, there are some women in the space who are successfully making their voices heard and even proving quite influential in spreading the word about bitcoin.
Why is this even important? Well, the statistics speak for themselves. In the majority of modern households, it is the women who control the purse strings.
According to this study in the UK, over half of women take charge of the household finances and spending decisions, particularly in couples under 45 years-old. When it comes to the day to day shopping at the supermarket or shopping centres, women outspend men by almost one a half times per trip according to this research by Nielsen, and they state on a global scale women control almost 66 per cent of consumer spending. In short, the purchasing power of women is significant and estimated anywhere between $5 trillion and $15 trillion annually.
So imagine if that were translated into bitcoins and how it could impact on the bitcoin economy in terms of transaction volume. One of the criticisms levelled against bitcoin is its deflationary nature and the potential of a deflationary spiral, something that could happen if people constantly hoarded and never traded or spent bitcoins.
Home Life
One woman who is making waves in the bitcoin world with her promotion of the array of available (and yes, useful) goods
to buy with bitcoin is Pua Pyland, aka Mrs.P The Bitcoin Wife. She began her blog thebitcoinwife.com out of frustration back in early May 2013, when bitcoin was gaining a lot of attention following the April spike. "The media was all over it but all you heard about bitcoin was that the only things you can do is invest or buy drugs with it," she says. "I was so tired of hearing that because we had been living off it and buying really cool things with it."
In fact, her family, including four children, have all been living off bitcoin for just over a year since she and her husband quit their corporate IT jobs. They had been mining and investing in bitcoin since 2011 and decided to take the plunge to live off their bitcoin proceeds and see if they could survive in the bitcoin economy. "For better or worse, rather than using it as an investment, we have been living off it. Rather than be millionaires, we've been participants," says Pyland.
Her following on twitter and the blog has been growing but she acknowledges that most of these followers are still men. Although the merchant base of bitcoin-accepting businesses is growing exponentially, the IT and electronic firms still dominate as they cater to the majority demographic of bitcoin users. So what about those who don't want to buy cables and motherboards? "That's what I've tried to seek out," Pyland says, "things that I buy and would like to buy."
"Maybe that's pandering to the stereotype but that's who I am. I'm a wife and a mother and I like girly things."
-Mrs.P, The Bitcoin Wife-
As a mother, she still finds being able to buy children's things a struggle but her story proves that rent and utilities aside, it is now possible to live day to day on digital currency. With four children, she also finds bitcoin teaches some valuable life lessons. "It's been a great tool to teach [the eldest] about deferred gratification and how to save and thinking about if what you want to buy is really worth the bitcoin and if the company is one you want to give that bitcoin to, knowing what the potential value of it is… You cannot really teach these things with money."
One aspect, which seems to speak to a lot of women is how bitcoin promotes thoughtful spending, living within your means and thinking about the businesses you want to support. Pyland agrees. "What you're giving them is not just a dollar; that little fraction of a bitcoin is worth so much more."
Getting more women on Board
That aforementioned lone female on the board of the Bitcoin Foundation is Elizabeth Ploshay, who has worked in public policy
and as a Policy Assistant to a US Member of Congress. It might be surprising then to know she believes, "Government does not know best," stating she has always gravitated to "a limited government standpoint." She explains this view by telling me, "When I worked on Capitol Hill, my eyes were opened to the significant amount of bureaucratic red tape and onerous regulations strangling small businesses and even consumers in the US… I also saw how often ingenuity and technological developments are constrained through the current tax structure in the US."
She firmly supports the decentralised nature of bitcoin after learning about it through a friend in early 2013. "Bitcoin is not just a convenient form of transaction but prompts individuals to understand their rights to privacy, economic liberty and freedom of speech."
She tells me, "It is privilege to serve," after being elected to the Board of the Bitcoin Foundation and she hopes more women will be encouraged to run in the upcoming July elections. She hopes that with her involvement on the Foundation's Board spanning helping to establish Bitcoin Foundation Chapters around the world and chairing the Foundation's Education Committee, she can also help get "more women involved in the bitcoin space."
Ploshay sees this area as one of significance. "There are still some areas of the bitcoin space that are not as "women friendly" and may frankly turn women away from getting involved in the community," she says. "I hope to provide insight on the Board of areas where we can increase outreach to women…"
"If we would like to see the Bitcoin economy skyrocket even more, we need more women involved and transacting in the currency."
-Elizabeth Ploshay-
Charity and altruism
Another woman, often touted as one of the leading women in bitcoin, is Connie Gallippi, founder of the BitGive Foundation and
sister to BitPay's Tony Gallippi. It was through her brother that Gallippi first learned about bitcoin and instantly saw its potential after attending the Bitcoin Foundation conference in San Jose, CA. "There was a lot of great energy and innovation there. The conference was full of bright young entrepreneurs, brilliant computer programmers and financial professionals, and numerous investors — from Angel investors to venture capitalists. I have always seen the potential for bitcoin as a game changer on many levels and with this level of intelligence, energy, and investment funds behind it, I knew it was going to take off and be very significant, she says."
With a background working for and with non profits, Gallippi saw bitcoin as a significant tool for the financially challenged, non profit world. " I wanted to find a way to capture a fraction of the profits and gains for charitable causes," she says.
Speaking in general terms, Gallippi believes women bring an altruistic perspective to things. "[Women] see ways to relate what is happening in the bitcoin space to people and make it relevant beyond its technical and financial strengths." She adds, "Women have tremendous skills and talents in a variety of areas, including those that are generally more male dominated, and can bring a lot to the bitcoin space and help to round it out."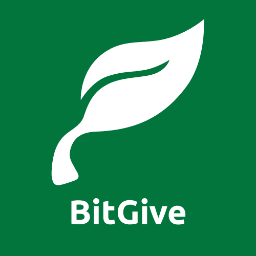 Women In Business
There are plenty of other women making their mark, too many to mention in one article. Among them, Stacy Herbert, is well known for her pro-bitcoin stance and role on the Keiser Report. Paige Freeman, the VP of Sales at BitPay, organises the Women in Bitcoin Meetup in San Francisco with co-organiser Helen Hua. There are already more than 40 members who meet to discuss the digital world and help promote each other's business or line of work.
A report back in 2012 found 126 million females globally were starting or running already established businesses. Women are also more likely to be the ones running cottage industries from home and with small businesses reaping the benefits of bitcoin's low transaction costs, it makes sense that encouraging women to turn to bitcoin could also provide a boost to the bitcoin economy.
Pyland agrees. "If we want to see bitcoin gain wider adoption and if we want to see it gain popularity with your next door neightbour, with your grandma, I think women need to come on board and advocate for it and bring their talents to the table."
Ploshay echoes the pojnt. "Women represent almost half the global population and in fact, many women even manage household finances. Bitcoin also provides opportunity for women around the world to invest and profit from a currency that is not subject to inflation. As bitcoin becomes more mainstream, women can certainly plan family spending around using bitcoin and cover almost all expenses with it."
Gallippi also sees opportunities for women. "…There are no limits. The finance, programming, and investment aspects should welcome and encourage women in these fields to participate and bring gender equality to the space. Women in other fields or with other interests should also feel welcome and see this as an amazing place for opportunity."
What is clear is that the women already "in bitcoin" can see the benefits of inviting more women to be involved, but none are asking to be campaigned at or marketed to. As an attendee myself at the Inside Bitcoins Conference in Las Vegas last month, I was drowning in a sea of men, but never did I feel unwelcome or intimidated. In fact, Gallippi points out:
"This is the place for creative ideas, new energy, thinking outside the box, and relating bitcoin to our every day lives."
-Connie Gallippi-
These are things both men and women can do successfully. What bitcoin needs is more people but with fewer than 10% of bitcoiners belonging to the "fairer sex" there is probably room for a few more of us to step out and make our move. At some point #womeninbitcoin might not even require a hashtag at all.
By Louise Goss
---
comments powered by Disqus